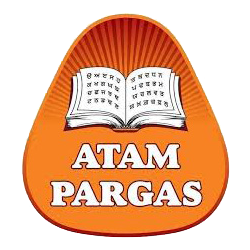 Who We Are
Atam Pargas is a non-profitable, non-political, and non-government social welfare organisation instrumental to sensitize academia to voluntarily take up the mission of developing students as 'Truthful Human Beings', archiving literature, helping underprivileged families, preventing environmental pollution, conserving natural resources, reducing consumption of chemicals in agriculture and establishing moral education based academic institutions. A series of attractive books have been published to mentor students while catering the needs of the nursery to ninth standard school syllabus for the subjects of Punjabi, arts, drawing, moral science and social science. The society is being educated through regular classes, workshops, exhibitions, and conferences.
Read More
Atam Pargas Activities
Teachers' Training Workshop | S. J. S. Innovative School, Adda Saran, Hoshiarpur | 26 May, 2023
Teachers' Training Workshop | Sir Marshal Convent School, Nainowal Vaid, Hoshiarpur | 27 May, 2023
Students' Pesonality Development Worksho ... | Gurmat Camp, Sattowal, Butala, Sri Amritsar Sahib | 27 May, 2023
Teachers' Training Workshop | Guru Hargobind Public Sr. Sec. School, Tehalpura, Fatehgarh Sahib | 29 May, 2023
Students' Pesonality Development Worksho ... | Khalsa High School, Madpur, Ludhiana | 30 May, 2023
Teachers' Training Workshop | Guru Gobind Singh Public Sen. Sec. School, Kurar, Barnala | 01 Jun, 2023
Teachers' Training Workshop | Shri Guru Harkrishan Public Sen. Sec. School, Jalwana, Malerkotla | 01 Jun, 2023
Teachers' Training Workshop | Thakar Public School, Nangal, Phillaur, Jalandhar | 02 Jun, 2023
Teachers' Training Workshop | Dashmesh Public School, Jogewala, Patiala | 02 Jun, 2023
Teachers' Training Workshop | Grace Public School, Guru Gobind Singh Nagar, Gali No. 8, Shimlapuri, Ludhiana | 02 Jun, 2023
Teachers' Training Workshop | Khera International Public School, Khera Dona, Kapurthala | 03 Jun, 2023
Teachers' Training Workshop | Guru Nanak Public School, Sangrana, Sri Muktsar Sahib | 05 Jun, 2023
Teachers' Training Workshop | C. R. M. D. A. V. Model High School, Maur Road, Sri Muktsar Sahib | 05 Jun, 2023
Teachers' Training Workshop | Navjot Memorial Sr. Sec. School, Qadian Rajputan, Gurdaspur | 06 Jun, 2023
Teachers' Training Workshop | Guru Kalgidhar Sen. Sec. School, Roriwal, Marar, Gurdaspur | 06 Jun, 2023
View All
The Atam Pargas's playway books written by Dr.Varinderpal Singh would be undoubtedly beneficial to thousands of children. These pearls will help the children to improve their handwriting, colouring, sketching & inspire them to follow the path of all good qualities of head & heart and moral values shown by our Great Gurus.
Jatinder Kaur, Principal, Guru Harkrishan Public School, Bathinda
The creative books 'Jeeveey Gurbani Naal' throw light on the moral values. In these books, the ethics of Sikhism are beautifully presented. The visual aids provided in the books make them interesting and leave an everlasting impression on the little ones. The amalgamation of visual imagery and holy writings would be instrumental in creating a great positive effect on the young flowering minds. These books, therefore, are the need of the hour to inculcate moral spirit in the young souls.
Gurmant Kaur, Principal, Guru Nanak International Public School, Ludhiana
The Jeeveey Gurbani Naal books will make the pupils great human beings, thinkers and doers. The inclusion of these books in school syllabus would help them to become great personalities to work for the society. The best part of the books I feel is the practical approach of learning with fun which inspire the students to learn while enjoying. I would strongly suggest each and every school to include these books in their regular syllabus.
Siva Kumar, Ex - Principal, International Public School, Ajitwal, Moga
Books written by Dr. Varinderpal Singh Ji are stupendous, prodigious and marvelous. It is the need of the hour to inculcate moral values in children so that they learn to respect their religion, their parents, their teachers, elders, fellow human beings and nature. And the same has been put forward in these books in such a simplified and impressive manner that it is really going to leave an indelible imprint on the innocent minds.
Gurnam Kaur, Principal, Guru Nanak Public School, Sector 36 , Chandigarh
When Dr. Varinderpal Singh showed me his compilation of the 'Jeeveey Gurbani Naal' books I didn't waste a single moment to prescribe them to my students. The books were a thorough practical approach to teach the young minds the meaning of Gurbani. I always wanted that my students should not only be able to recite 'Gurbani' but also should be able to understand it. Thank you Dr Varinderpal Singh for such a stupendous effort.
Jatinder Singh, Principal, MGN Public School, Urban estate Phase 2, Jalandhar
ienHW pusqkW ivclIAW qsvIrW nUM rMgIn kridAW b`icAW dIAW mnoivrqIAW nUM nYYiqkqw dI rMgx cVHygI, gurbwxI ilKx dw AiBAws kridAw aunHW dI ilKweI suMdr ho jwvygI Aqy gur aupdyS vI kMT ho jwxgy[ic`qr mwlw ivc ienHW aupdySW dI ivAwiKAw kridAW aunHW nUM ieh isDWq hor vI prp`k ho jwxgy[jdoN auh 'gurbwxI bxIAY' dy r`bI &urmwn dI qrzmwnI kridAW gurbwxI AnuswrI jIvn ijaUNidAW sMswr ivc ivcrngy qW aunHW dy jIvn ivcoN AwauNdI KuSbo nwl smu`cw Awlw-duAwlw mihk au~Tygw[
ਸਵਰਗਵਾਸੀ ਡਾ. ਜਸਵੰਤ ਸਿੰਘ ਨੇਕੀ , ਸਾਬਕਾ ਆਰਨੇਰੀ ਜਨਰਲ ਸਕੱਤਰ , ਭਾਈ ਵੀਰ ਸਿੰਘ ਸਾਹਿਤ ਸਦਨ , ਨਵੀ ਦਿੱਲੀ
'jIvIey gurbwxI nwl' pusqkW BwvyN b`icAW leI ilKIAW geIAW hn, pr mYN smJdI hW ik ieh swnUM v`ifAW nUM vI pVHxIAW cwhIdIAW hn[ ikauNik nYiqk sUJ-bUJ ivc AsIN vI b`cy hI hW[
ਡਾ. ਇੰਦਰਜੀਤ ਕੌਰ, ਪ੍ਰਧਾਨ, ਆਲ ਇੰਡੀਆ ਪਿੰਗਲਵਾੜਾ ਚੈਰੀਟੇਬਲ ਸੋਸਾਇਟੀ, ਅੰਮ੍ਰਿਤਸਰ
fw. virMdrpwl isMG jI duAwrw ilKIAW geIAW 'jIvIey gurbwxI nwl' pusqkW ividAw dy Kyqr ivc SlwGwXog Xogdwn hn[ieh pusqkW nw qW koeI vwDU ivSw hn, Aqy nw hI ienHW nUM pVHwaux leI vwDU smyN dI loV hY[ ieh qW Asl ivc Kyf pusqkW hn ijhVIAW nMnHy-nMnHy lwlW dI ilKx klw, rMgx klw Aqy icqrn klw nUM inKwrn dy nwl-nwl aunHW nUM s`cy-su`cy guxW nwl BrpUr krn ivc vI shweI hoxgIAW[mYN Aws krdw hW ik ividAk AdwirAW dy sUJvwn pRbMDk ienHW pusqkW nUM Awpxy pwTkRm ivc Swml krky nMnHy-nMnHy lwlW dy ihridAW nUM gurbwxI dy cwnx nwl ruSnwaux Aqy cMgy nwgirk pYdw krn ivc s&l hoxgy[
ਡਾ. ਦਲਬੀਰ ਸਿੰਘ, ਸਾਬਕਾ ਚੈਅਰਮੇਨ, ਪੰਜਾਬ ਸਕੂਲ ਸਿੱਖਿਆ ਬੋਰਡ, ਮੋਹਾਲੀ
myry ihswb nwl hr cMgw mW-bwp, hr cMgw AiDAwpk Aqy hr auh ivAkqI ijs nUM smwj pRqI koeI icMqw hY 'jIvIey gurbwxI nwl pusqkW' nUM vrqoN ivc ilAweygw Aqy ie`k transformation, ie`k nvIN soc zrUr pYdw ho skygI[ BwvyN dyKx nUM ieh ie`k Cotw Xqn l`gy, pr jy AsIN swry sihXog krIey qW ies dy v`fy nqIjy inkl skdy hn[
ਡਾ. ਐਸ. ਪੀ. ਸਿੰਘ, ਸਾਬਕਾ ਉਪ ਕੁਲਪਤੀ, ਗੁਰੂ ਨਾਨਕ ਦੇਵ ਯੂਨੀਵਰਸਿਟੀ, ਅੰਮ੍ਰਿਤਸਰ
pusqkW dy iviSAW dI cox b`icAW dy in`q jIvn dy ierd-igrd GuMmdI Aqy rOck hY[ArQ-Bwv vI QoVy SbdW Aqy swdI BwSw ivc pyS kIqy gey hn qW jo b`icAW qy pVHweI dw koeI boJ nw pvy Aqy Kyf-Kyf ivc hI au~cy-su`cy isDWq aunHW dy jIvn dw iSMgwr bx jwx[mYN ividAk AdwirAW nUM bynqI krdw hW ik ienHW pusqkW nUM Awpxy pwTkRm dw iSMgwr bxw ky b`icAW dI syvw dw lwhw zrUr lYx[
ਸਵਰਗਵਾਸੀ ਡਾ. ਖੇਮ ਸਿੰਘ, ਸਾਬਕਾ ਉਪ ਕੁਲਪਤੀ, ਪੰਜਾਬ ਐਗਰੀਕਲਚਰਲ ਯੂਨੀਵਰਸਿਟੀ, ਲੁਧਿਆਣਾ
Atam Pargas Best School Award
Guidelines
The Basic function of academic institutions is to produce honest and responsible citizens capable of developing a prosperous society. Unfortunately, the current social scenario reveals that the need is not being met from our educational system and it needs reform. Atam Pargas Social Welfare Council has initiated planned activities to awaken the academia to take up the mission of developing students as 'Truthful Human Beings'. The school that functions as per the scheduled plan is honoured with Best School Award (citation and amount of Rs. 25000/-) during the Annual Educational Conference of the Atam Pargas Social Welfare Council.
View Detail
Awardees
Best School Award 2018 - 2019 | Guru Nanak Public School, Bassian, Ludhiana | 14 Oct, 2018
Best School Award 2015 - 2016 | Guru Nanak Public School, Bassian, Ludhiana | 06 Sep, 2015
Best School Award 2019 - 2020 | Khalsa Mission Academy, Guru Harsahai, Ferozpur | 03 Nov, 2019
WHAT PEOPLE SAY
about Atam Pargas
Nishan Singh
Managing Director
Khalsa Mission Academy
Guruharsahai, Ferozepur
---
ਵਾਹਿਗੁਰੂ ਜੀ ਦੀ ਅਪਾਰ ਕਿਰਪਾ ਸਦਕਾ ਆਤਮ ਪਰਗਾਸ ਸੋਸ਼ਲ ਵੈਲਫੇਅਰ ਕੌਂਸਲ ਵੱਲੋਂ ਅਰੰਭੇ ਯਤਨਾਂ ਸਦਕਾ ਵਿਦਿਆਰਥੀਆਂ ਨੂੰ ਸਚਿਆਰ ਮਨੁਖ ਵਜੋਂ ਵਿਕਸਤ ਹੋਣ ਲਈ ਸਹਿਯੋਗ ਮਿਲ ਰਿਹਾ ਹੈ। ਅਸੀਂ ਅਕਾਲ ਪੁਰਖ ਵਾਹਿਗੁਰੂ ਜੀ ਦੇ ਚਰਨਾਂ ਵਿੱਚ ਅਰਦਾਸ ਕਰਦੇ ਹਾਂ ਇਸ ਟੀਮ ਨੂੰ ਹੋਰ ਬਲ ਬਖਸਿਸ਼ ਕਰਨ।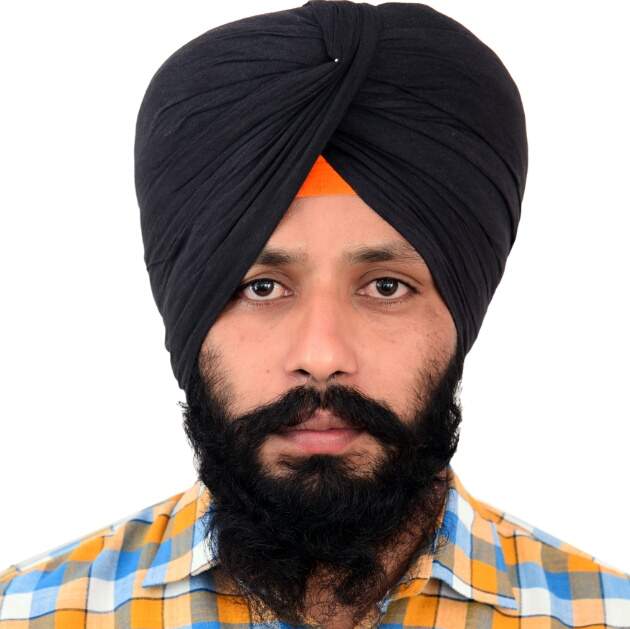 Karamjit Singh
Teacher
ASSS Mastuana Sahib
Bahadurpur
---
ਵਿਦਿਆਰਥੀਆਂ ਦੀ ਸਚਿਆਰ ਮਨੁੱਖ ਵਜੋਂ ਘਾੜਤ ਘੜਨ ਦਾ ਕਾਰਜ ਆਤਮ ਪਰਗਾਸ ਸੰਸਥਾ ਦਾ ਬਹੁਤ ਹੀ ਸ਼ਲਾਘਾਯੋਗ ਉਪਰਾਲਾ ਹੈ। ਅਨੇਕਾਂ ਪ੍ਰਾਣੀ ਇਸ ਦੀਵੇ ਨਾਲ ਜੁੜ ਕੇ ਰੋਸ਼ਨੀ ਪ੍ਰਾਪਤ ਕਰ ਰਹੇ ਹਨ।
Balraj Singh
Student
Individual
Moga
---
ਆਤਮ ਪਰਗਾਸ ਗਰੁੱਪ ਗਿਆਨ ਦਾ ਕੇਂਦਰ ਹਨ। ਸਚਿਆਰ ਮਨੁੱਖ ਬਨਣ ਲਈ ਰੋਜ਼ਾਨਾ ਵਡਮੁੱਲੀ ਜਾਣਕਾਰੀ ਮਿਲਦੀ ਹੈ। ਆਤਮ ਪਰਗਾਸ ਦਾ ਹਰ ਉਪਰਾਲਾ ਸਮਾਜ ਦੀ ਸੋਹਣੀ ਦਿਖ ਬਣਾਉਣ ਲਈ ਯਤਨਸ਼ੀਲ ਹੈ। ਗੁਰੂ ਹੋਰ ਬਲ ਬਖ਼ਸ਼ੇ।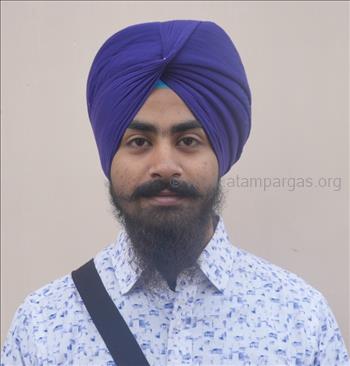 Harmanjeet Singh
Student
NIT
Jalandhar
---
After participating in Atam Pargas' First National Students' Personality Development Workshop, I came to know about the real mission of our life (ਗੋਬਿੰਦ ਮਿਲਣ ਕੀ ਇਹ ਤੇਰੀ ਬਰੀਆ॥). My life changed totally from that point. Atam Pargas' way to teach Gurbani by relating It to our daily life helps to understand Gurbani thoroughly. I recommend everyone to volunteer in Atam Pargas' projects as these projects are need of the hour in construction of a prosperous society.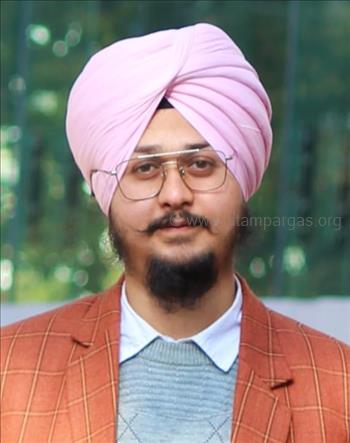 Simarpreet Singh
Student
Punjabi University
Patiala
---
ਮੰਨ ਗੁਰੂ ਨਾਨਕ ਦਾ ਉਪਦੇਸ਼ ਕੋਈ ਵਿਰਲਾ ਹੀ ਰਾਹੀ ਤੁਰਿਆ ਏ, ਸਚਿਆਰਤਾ ਦੀ ਗੱਲ ਕਰਨ ਅੱਜ ਆਤਮ ਪਰਗਾਸ ਦਾ ਕਾਫ਼ਲਾ ਵਗ ਤੁਰਿਆ ਏ। ਭਗਤ ਪੂਰਨ ਸਿੰਘ ਤੋਂ ਪ੍ਰੇਰਨਾ ਲੈ ਕੇ, ਸਚਿਆਰਤਾ ਦਾ ਦੀਵਾ ਬਲ ਤੁਰਿਆ ਏ, ਬੁਝੇ ਹੋਏ ਚਿਰਾਗਾਂ 'ਚ ਗਿਆਨ ਦਾ ਚਾਨਣ ਜਗਾਉਣ ਅੱਜ ਇਕ ਅੰਗਾਰ ਬਣ ਤੁਰਿਆ ਏ। ਨਿੱਕੇ ਨਿੱਕੇ ਯਤਨਾਂ ਨਾਲ ਮਹਿਲਾਂ ਨੇ ਇਕ ਦਿਨ ਤਿਆਰ ਹੋ ਜਾਣਾ ਏ, ਬੂੰਦ ਬੂੰਦ ਸਮੇਂ ਦਾ ਲਾ ਦੇਈਏ ਸੇਵਾਵਾਂ ਤੇ ਸਾਗਰਾਂ ਨੇ ਤਾਂ ਫੇਰ ਇੱਕ ਦਿਨ ਭਰ ਹੀ ਜਾਣਾ ਏ। ਫ਼ੜ ਹੱਥ ਇਕ ਦੁੱਜੇ ਦਾ ਬਣੀਏ ਹਿੱਸਾ ਇਸ ਕਾਫ਼ਲੇ ਦਾ, ਆਖਿਰ ਨੂੰ ਹਿਰਦਿਆ ਵਿਚ 'ਆਤਮ ਪਰਗਾਸ' ਤਾਂ ਹੋ ਹੀ ਜਾਣਾ ਏ।
Jagdeep Kaur
Teacher
Mahant Lachhman Das Sen. Sec. School
Ludhiana
---
We have included Jeeveey Gurbani Naal books in our school's curriculum. Books are very effective in improving handwriting and inculcating moral spirit in the personality of students. Parents have also appreciated this type of learning. We congratulate Atam Pargas Social welfare Council for publishing play-way books for enlightening young souls through Gurbani.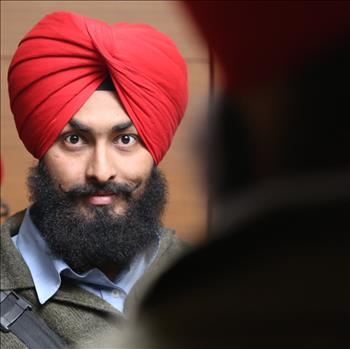 Damandeep Singh
Student
Ludhiana group of colleges
Choukimann
---
'Jeeveey Gurbani Naal Lehar' is a very good initiative to inspire and empower teaching community to promote Gurbani Based Living Standards in the society. I recommend all to join the Atam Pargas mission.
Dr. Amarjeet Singh
Dental Surgeon
Sutlej Clinic
Ludhiana
---
Atam Pargas has changed my life and bought me closer to humanity and love through Gurbani since I came in its contact more than 5 years ago. I always recommend the schools, teachers, principals i know and also my friends, to get touched my Atam Pargas Social Welfare Council and feel the difference. Its been a very fulfilling experience of attending many workshops that Atam Pargas conducts from time to time to help students, teachers and principals benefit from Gurbani based Living.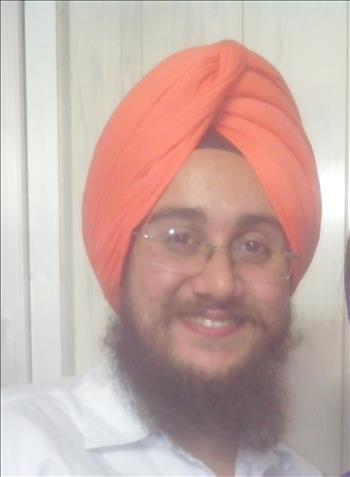 Simranjit Singh
Assistant
District and Session Courts
Ludhiana
---
Two very important key factors that have fascinated and inspired me to join 'Atam Pargas' are the blessings of Pingalwara and secondly the thrust on motivating Teachers and students to lead truthful livings through Gurbani based teaching. The Scientific explanations of Gurbani as explained during the Atam Pargas Educational Workshops are amazing.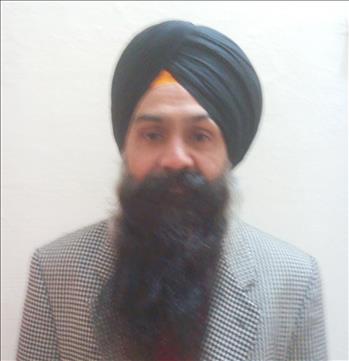 Lakhwant Singh
Lecturer English
DIET
Sri Muktsar Sahib
---
The Whole Team of Atam Pargas is really doing well for the welfare of mankind. What the team is doing really the need of the hour. I Salute the team and always with them.
Harmandeep Singh
Employer
Maropost India Pvt. Ltd
Ambala City
---
Atam Pargas mission is truly a mission that can change our society. I have seen the change coming up in their presence. We all need to extend our support to this organisation.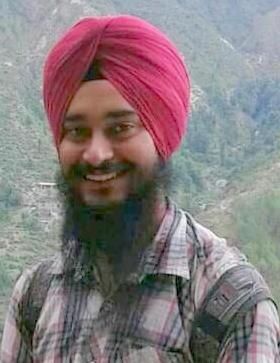 Gurmandeep Singh
Officer
Punjab National Bank
Patiala
---
Atam pargas is doing wonderful job by empowering young generation with values of both Gurbani and Environment. I suggest one and all to engage yourself and your friends with Atam Pargas and contribute for the welfare of society.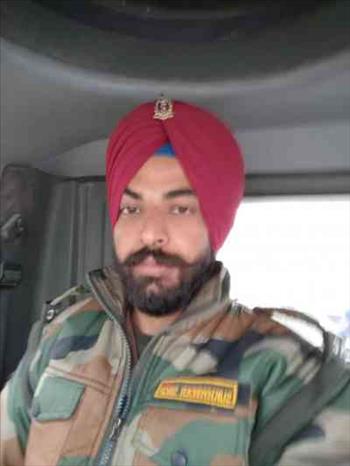 Sukhwinder Singh
Soldier
Indian Army
Tarn Taran sahib
---
I am deeply grateful to Atam Pargas who linked me to Sikhi. From time to time you tell about Sikh history. It is a great effort by you. I appreciate this effort.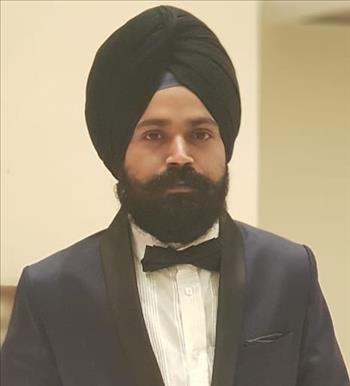 Beyant Singh
Medical Officer
Dept. Health and family welfare
Ludhiana
---
One of my friends S. Simranjit Singh ji introduced me to this organisation. After joining Atam Pargas WhatsApp group and knowing its mission, I am pleased and filled with motivation. Daily Atam Pargas messages keep me inspired to follow Gurbani based living standards in my daily life.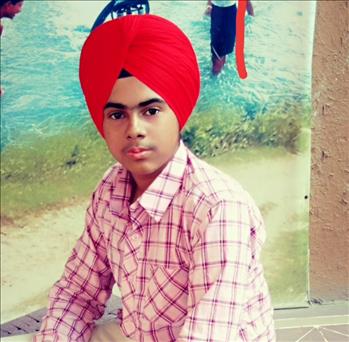 Amtoj Singh
Student
Sikh Heritage Model High School
Harchowal
---
Atam Pargas Team make me able to express my views in public. I was afraid of stage and was not known of my hidden calibre. Atam pargas Team inspired me to perform on stage and now I can address the audience without any hesitation.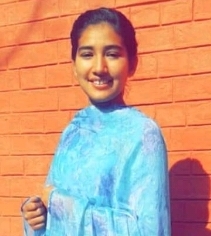 Abheet
Student
Institute of Agriculture
PAU, Gurdaspur
---
The work being done by Atam Pargas Team is really great and facilitating us to move on the path of spiritual awareness, making us familiar with the greatness of our religion and above all teaching us to be a 'Truthful Human Beings'.
Mehtab Singh
Student
College of Agriculture
PAU, Ludhiana
---
Atam Pargas provides the most fascinating and intellectual way of understanding indeed living Gurbani. I personally love their concept of relating Gurbani to real life incidents, making it more interesting and thought-provoking. I think their way of teaching Gurbani is the most effective as it not only make the reader learn Gurbani but also improve their writing, coloring and other soft skills of the personality. I pray to God for all the success of the Atam Pargas Mission.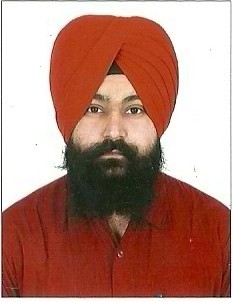 Dr. Sukhwinder Singh
Assistant Professor
Yadavindra College of Engineering, Guru Kashi Campus
Bathinda, Punjab
---
Atam Pargas is working on grassroots to develop the students, the pillars of society, as truthful human beings. Both the missions of the Atam Pargas ('LIVING WITH GURBANI' and 'NATURE CARE MOVEMENT') are the need of an hour. I appreciate the efforts of the Atam Pargas team for achieving wonderful success in these missions.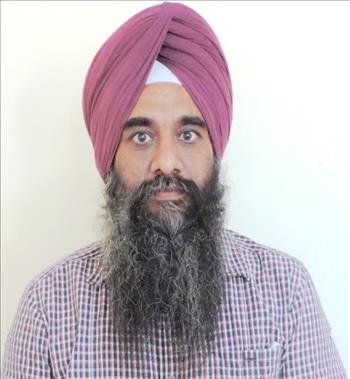 Dr. Gurbhinder Singh
Director Principal
Anand College of Engineering and Management
Kapurthala
---
Atam Pargas is doing wonderful job of enlightening young souls with Gurbani. I salute Atam Pargas Team working tirelessly for Sarbat Da Bhala. I pray to Almighty for all the success of the Atam Pargas Mission.

Veerpal Kaur
Millar Ganj
Murad Pura,
Ludhiana
---
Atam Pargas Publications are gems not only for students and academia but also for the masses. Whatsapp General Groups and Positive thinkers groups are path breaking for inculcating moral values in the members. The Nature care movement activities are contributing to preserve natural resources. PAU-Leaf colour chart awareness campaign is highly beneficial for the farmers and society. Atam Pargas Books Exhibitions are helpful to outreach the message of developing Truthful Human Beings.